Facing the End of Life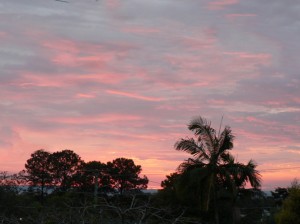 This website is about facing the end of life. Four critical issues are:
(1) the reality (and fear) of death,
(2) reasons for fearing death,
(3) letting go and facing death, and
(4) preparing for death.
May the content of the website help toward enabling us to die well ourselves, as well as better helping others at the end of their lives. May we learn how to find hope in death instead of only tragedy. Unfortunately today, many are taught little about death and dying as they grow up and during their adult lives.
The website draws on the Buddhist tradition for its rich practical insights into death and dying. The Four Noble Truths form a framework for the site as follows:
Suffering exists: The reality (and fear) of death can be tormenting.

Origin of suffering: There are reasons for our fear of death.

Cessation of suffering: We can gently let go and die in peace.

Path to ending the fear of death: There are steps in preparing for the end of life and death.
Our personal responsibility, therefore, is fourfold:
To understand the reality (and fear) of death.
To abandon the causes for the fear of death.
To achieve letting go peacefully.
To take the steps in preparing for the end of life.
In some ways, there is no greater gift of love you can give than to help a person die well, including yourself.
May this website, created from a heartfelt desire to serve, prove to be a useful source of information for all those seeking help in facing the end of their life.
With love and care,
Alexander Peck